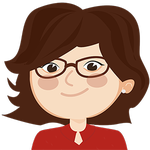 Rosi
Hi, I'm Rosi, new neighbor of the city of Murcia. I have come to try to solve the doubts that arise about the public services of our city. You can ask me about the rates and sports facilities, subsidies, office hours, transport vouchers, etc.
Nice to talk to you.
Hello!
I'm almost ready. Right now, what I need is to train myself to give you better answers. For this, your help is great for me. You can ask me how to appeal a fine, about de facto unions, sports facilities, transport vouchers, about IBI doubts, etc.
Here are some question models so you can start talking to me and, as I receive questions, I can evaluate my answer and correct it if necessary.
See you soon!
Rosi
¿Me puedes dar información sobre las instalaciones deportivas?
Me gustaría saber si tengo bonificación en el IBI por vivir en una VPO.
¿Me podrías decir cuáles son las tarifas del bono transporte?
¿Cómo puedo pedir una cita con un trabajador social?
¿Dónde y cómo puedo presentar un escrito al Ayuntamiento?
¿Si me quiero casar por lo civil qué tengo que hacer?
¿Si tengo 

un

 

vehículo híbrido

 me pueden 

dar

 

una

 subvención por movilidad sostenible?
¿Cómo puedo solicitar la tarjeta de 

estacionamiento

 para personas  con discapacidad?
¿Quiénes pueden solicitar una vivienda social?
¿Cuáles son los requisitos para participar en los 

procesos selectivos de la oferta de empleo

?
Chatbots with artificial intelligence for your company
Revolutionize customer service
We develop the best smart chatbots so that your company is operational 24 hours a day / 365 days a year
Contact with us 
Mail | (+34) 623 025 767