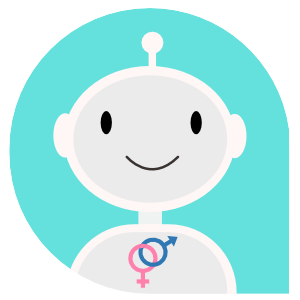 Robin
I am here to answer questions about sexuality and personal relationships. 
P

uedo ayudarte en cuestiones como:
– ¿Qué ocurre durante la pubertad?
– ¿Cómo se pone un condón?
– ¿Dónde está el punto G?
– ¿Me puedo quedar embarazada la primera vez?
This is a confidential and private chatbot
You will never have to give me any personal information. It is better that you do not enter data such as your full name, phone number or email. Chatbots with artificial intelligence for your company
Revolutionize customer service
We develop the best smart chatbots so that your company is operational 24 hours a day / 365 days a year
Contact us
Mail | (+34) 623 025 767